Due North Productions is authorized by the FAA with Exemption No. 12135B for drone operations and has worked with many airports to operate within the five-mile traffic areas of airports.
Mark Smith holds FAA Remote Pilot Certificate #3930584.
We are on file for closed set operations with the FAA and have insurance of $500,000 to $5,000,000 depending on a clients needs.
Due North's team has over eighty years combined experience in drone (UAV), aircraft operation and media production with over 10,000 FAA logged hours as pilot in command. We have worked in all fifty states, in Europe, Africa, South America and Asia. We are experienced investigative journalists and worked in war zones. Doug and Mark have produced and directed many hour length broadcasts for major TV networks.
Due North Productions has six drones and one aircraft registered with the FAA.
For conventional ground production we have a Sony PXW-FS7 4K/HD camera, lights and sound package. In addition, we have an assortment of HD cameras, lenses, wireless microphones and jibs for any state of the art production requirements.
We are available to travel any time, and ready for breaking news stories with live broadcast capabilities and staff available 24/7.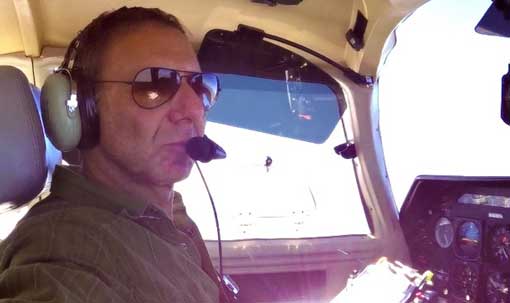 Mark Smith
CEO, Producer, Director, DP and Pilot
A journalist who has worked a broad range of domestic and international stories, Mark has investigated the falsely accused, covered Middle East conflicts, heart transplants, hurricanes and extream poverty to the Oscars red carpet. He has supervised hundreds of aerial shoots and flown in the cockpits of all branches of the military. Clients include ABC News, GMA, Prime Time, CBS News, 48 Hours, 60 Minutes, FOX Sports, NFL, NOVA, with screen credits of Producer, Director, DP, Editor and Pilot. He is experienced in rigging airplanes of all types, including jet operations on aircraft carriers. Mark has maintained IFR rated pilot currency, performed aircraft maintenance and built UAV aircraft for over thirty years.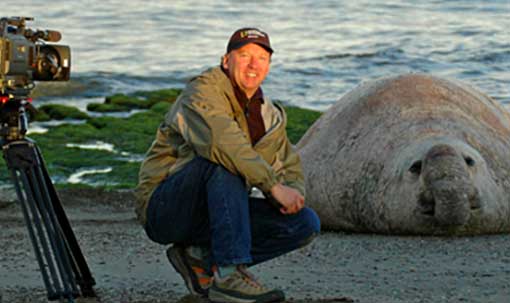 Doug Bertran
Business Development, Producer, Director and DP.
Doug has Produced, Directed, Shot and Edited award-winning shows for National Geographic, PBS Nature, NOVA, Animal Planet, Discovery Channel, and others. He has an experienced background in biology, ecosystems and animal behavior. He produced several Killer Whale and Shark films. Doug has directed and camera operated a multitude of underwater and aerial shoots for television productions over the past 35 years.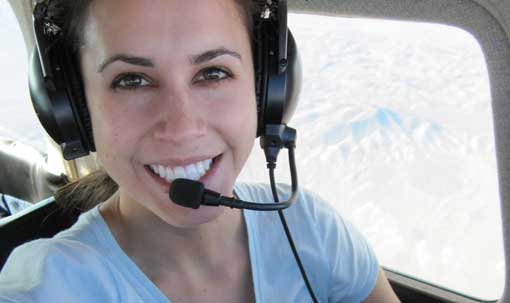 Liz Destaffany
Commercial Pilot, Flight Instructor and Mentor Pilot.
Liz is a FAA Flight Instructor with jet ratings and has managed over fifty air to air and air to ground shoots. She has worked as a pilot and aerial consultant to CBS, ABC, Fox, and other news networks. Liz is a safety expert and flies at least four days a week.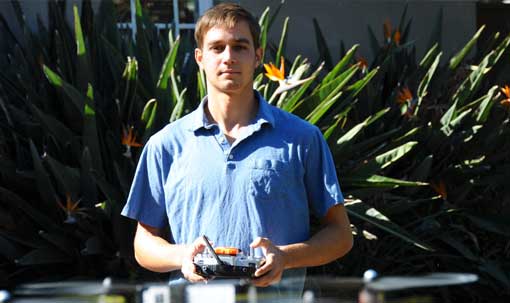 Evan Graham
Commercial Helicopter Pilot and DP
Evan has FAA Commercial Helicopter, Instructor and Commercial Airplane Jet ratings. He is an exceptional skilled helicopter pilot and UAV operator. He is a Certified Acrobatic pilot and has passed numerous flight safety courses. Evan builds and operates UAV aircraft and has over 500 hours operating UAVs.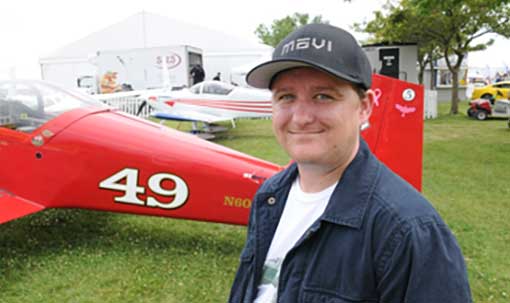 Brian Wilkinson
DP, Editor and FAA Observer
Brian is a filmmaker with over 250 hours of aerial photography and over 150 hours as a Director of Photography for Drone operations. Brian has a FAA medical, over ten years experience as an editor on several post production platforms, and worked as a sound technician for ABC and CBS News.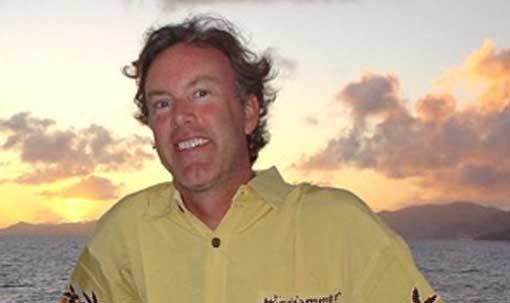 Jack Cannon
Producer, Director and Technical Manager
Jack has an over thirty-year resume of Producing, Directing and Technical Manager for the broadcast industry. He Directs TV shows and is known for exceptional camera placement in difficult situations both on the ground and in the air. Jack has been building and flying RC aircraft for over thirty years and maintains a fleet of aircraft including a multiengine B-17 and high performance Supermarine Spitfire.
FAA Exemption No. 12135B / Remote Pilot Certificate #3930584